Friday, 1 December 2017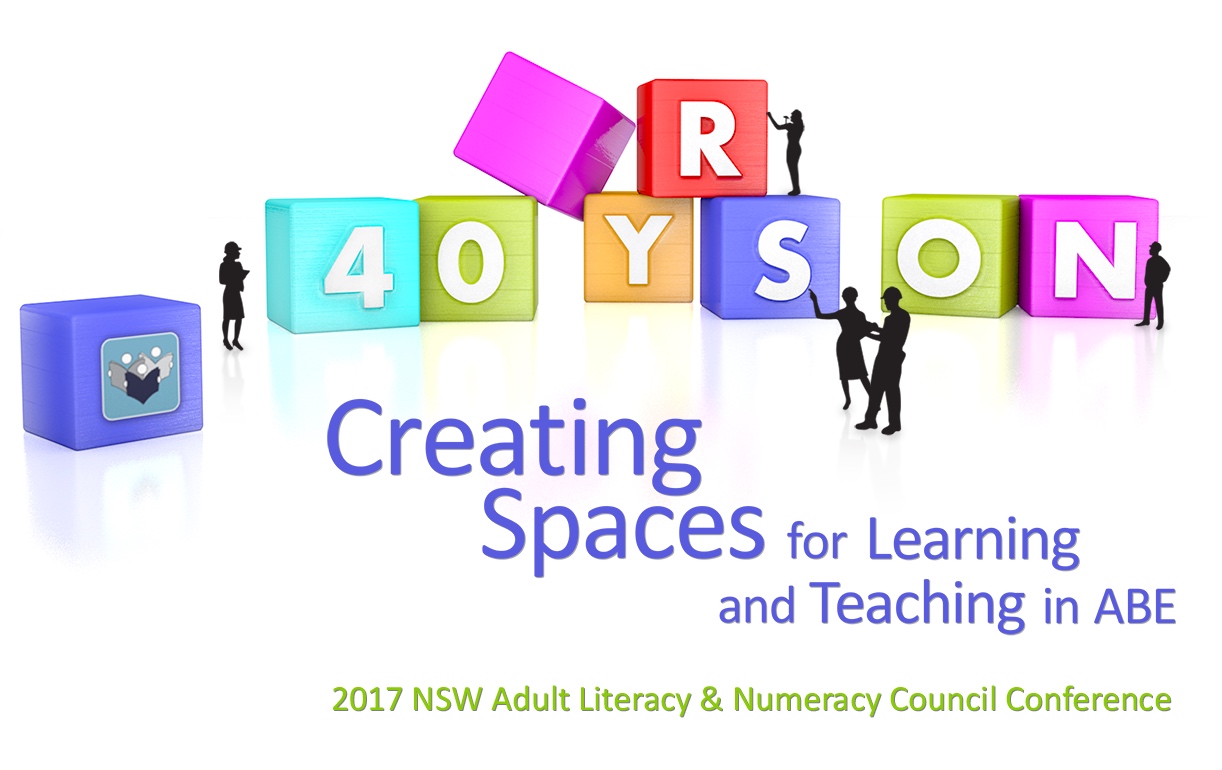 2017 marks 40 years since the establishment of the NSW Adult Literacy and Numeracy Council (though Numeracy was a more recent addition) and the establishment of the Australian Council for Adult Literacy. During the 40 years since their inception, the field of Adult Basic Education has undergone tremendous changes - in name, in philosophical orientation, in the nature and purpose of provision, and in professional status. One constant amongst all of these changes is the demand for adult literacy, numeracy and basic education from diverse groups of adults. The 2017 NSW ALNC Conference will be a forum in which participants consider the different spaces in which ABE demands exist, and what participants in the field can do to shape the ways in which the demands could be met. We ask: Where are the spaces to debate policy, practice and pedagogy in ABE?
Keynote Speakers
Fiona McGregor
Learning as resistance, learning as desistance:
rethinking the purpose of adult basic skills education in prisons.
Alan Morris and Dr Benjamin Hanckel
The perceptions that homeless people and those at risk of homelessness have of literacy classes.
Pam Osmond
1977 to 2017: How did we get here?
LOCATION
Aerial Function Centre, University of Technology Sydney
235 Jones Street, Level 7 Building 10, Ultimo, New South Wales 2007
CONTACT DETAILS
Renata Atkin
0402906454
nswalnc@gmail.com
The NSW Adult Literacy and Numeracy Council June Workshop
Is there still a learner voice in ABE classrooms?
Guest presenter: Michael Mohammed Ahmad
Writer and Director of SWEATSHOP Western Sydney Literacy Movement based at UW.
5.30-7.00 pm, Thursday 8 June 2017
TAFE NSW Strathfield OTEN 51 Wentworth Road, Strathfield.
Booklaunch
Beyond Economic Interests
Critical Perspectives on Adult Literacy and Numeracy in a Globalised World
KEIKO YASUKAWA and STEPHEN BLACK (eds) with contributions from
Mary Hamilton, Jeff Evans, Inge Kral, Sue Ollerhead, Chris Holland, Diana Coben, Niki McCartney, Pat Strauss, Jacquie Widin, Bob Boughton, Vicky Duckworth, Robin McCormack, Ludi Simpson & Judy Hunter
Over the last two decades, an increasingly economistic discourse has dominated discussions about adult literacy and numeracy. This book provides critiques of, and alternative narratives to the dominant discourse. Beyond Economic Interests presents the struggles and achievements of practitioners and learners that lead the readers of the book to critically appreciate that a counter narrative to the purely economistic discourse of adult literacy and numeracy is much needed, and possible.
Order your copy from Sense Publishers